About the course!
In this course we will go through the different pathways to shooting both small and major shows, how to build your portfolio and how to take the next step by charging for your work and maybe even touring the country with an artist!
You will find out examples of the approaches to gaining clients that have worked for Michelle, practical steps to help you gain confidence in the industry and how to negotiate what you are truly worth. The course will give you information about your legal rights and different types of contracts that organisations might get you to sign, and how to charge in different situations.
The course would suit both beginners music photographers and those who have been shooting a while and are looking to take the next step in their career!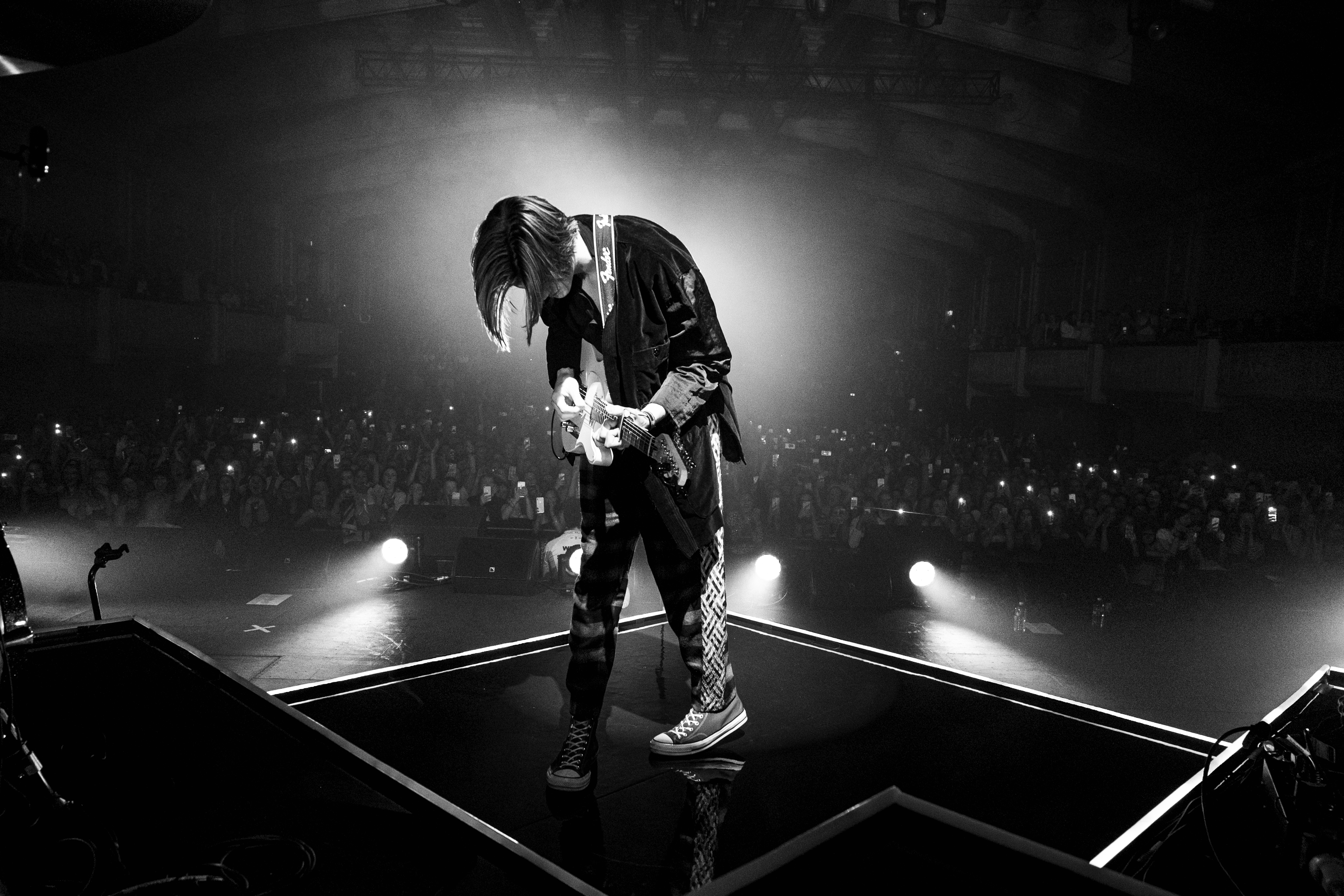 How to Start
Where to begin in Music Photography and the multiple avenues you can take to build your career.
Where to take photos
How to scout locations, find studios and even get started with a one light setup!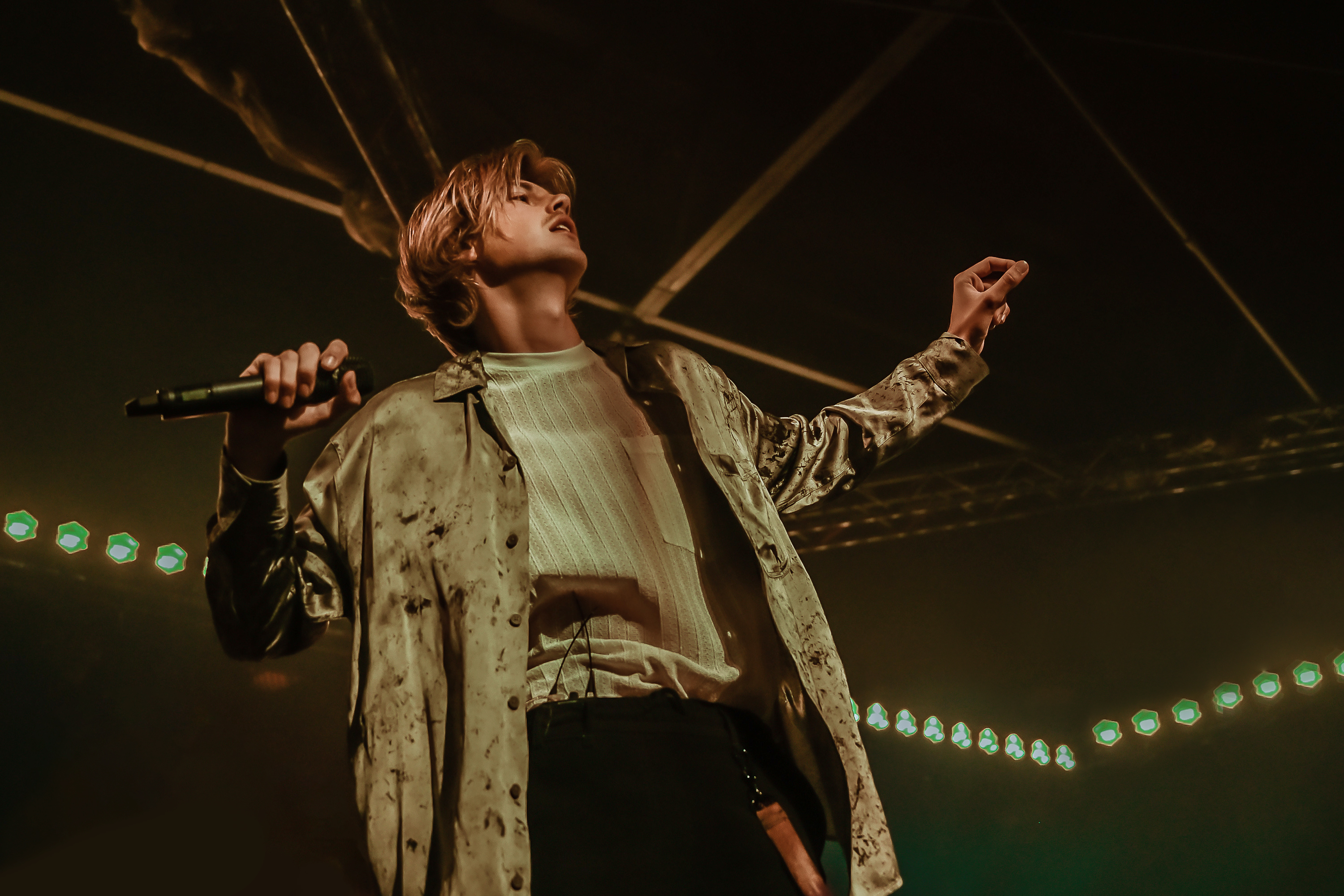 Fundamentals
What gear to use, the basics of using a DSLR and editing in Lightroom
A glimpse at what's inside!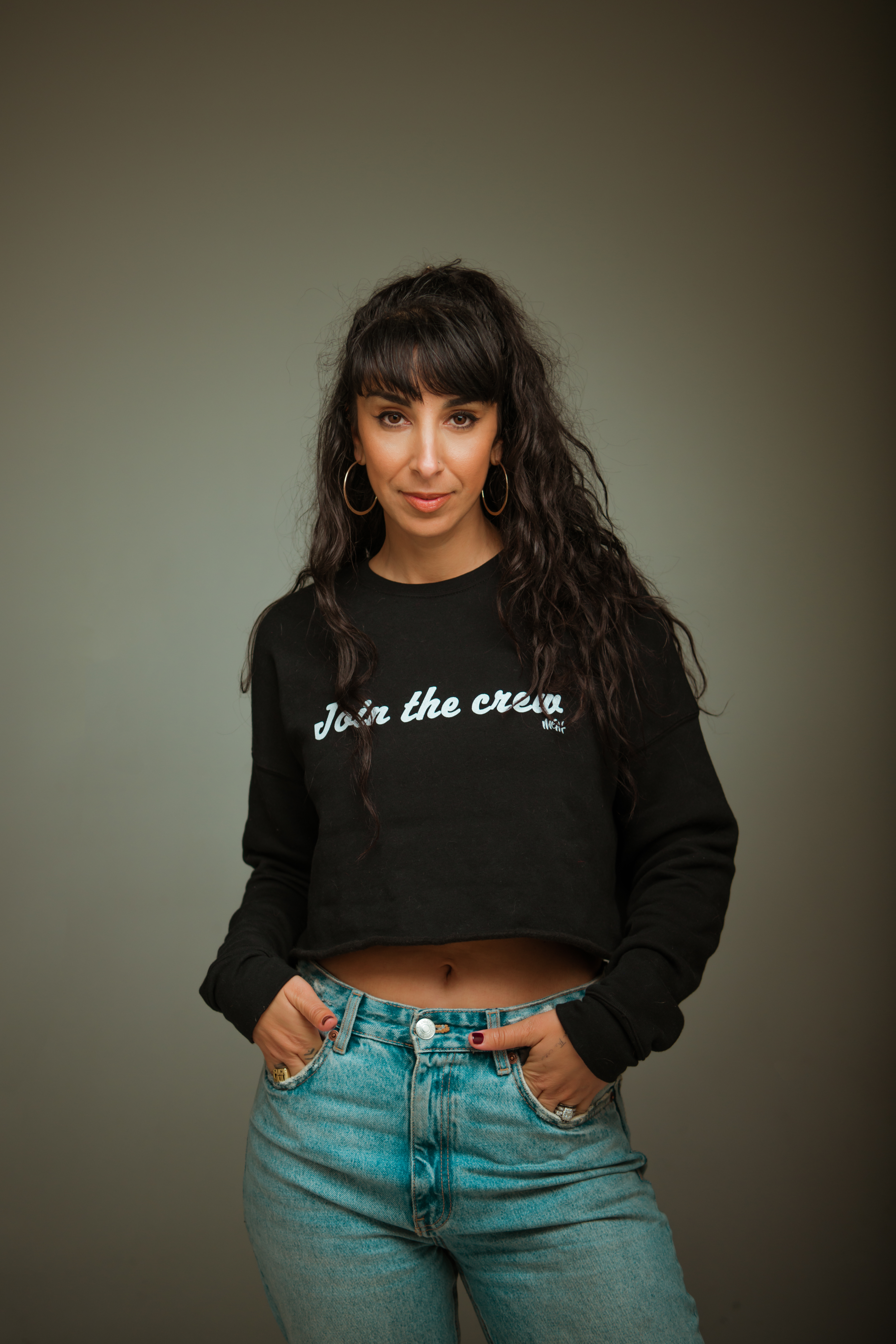 About Michelle Grace Hunder
With a decade of experience, Michelle Grace Hunder has two separate portrait series in the National Sound and Film Archive of Australia and is considered one of the most revered Australian Music Photographers.
Shooting for artists like Lauryn Hill, Miguel, Jhene Aiko, Childish Gambino, Mark Ronson, A$AP FERG, Pharoahe Monch, Tonight Alive, The Faim, & Lauv as well as record labels Sony, Interscope, BMG, Warner Music and regularly shooting for Live Nation.
She has also worked for brands such as New Balance, Zoo York, Crumpler, Timberland and published in Rolling Stone, NME, Junkee, Beat Magazine and The Big Issue.
Michelle has been an official Nikon Z Creator since April 2020, and part of the creative team for Australian artist Ruel since 2017.
Michelle regularly shoots artists press shots, album covers and live music shows for International and Australian artists, and has been invited as the official tour photographer for Ruel, Seth Sentry and Illy.
Also producing the ground breaking full length documentary of "Her Sound, Her Story" which premiered with huge industry acclaim in May of 2018, along with shooting over 80 artist portraits of women in Australian music for this project.
Michelle is one of Australia's only Twitch photography streamers, and has a weekly podcast on the life of the freelance creative called "You're Killing It!"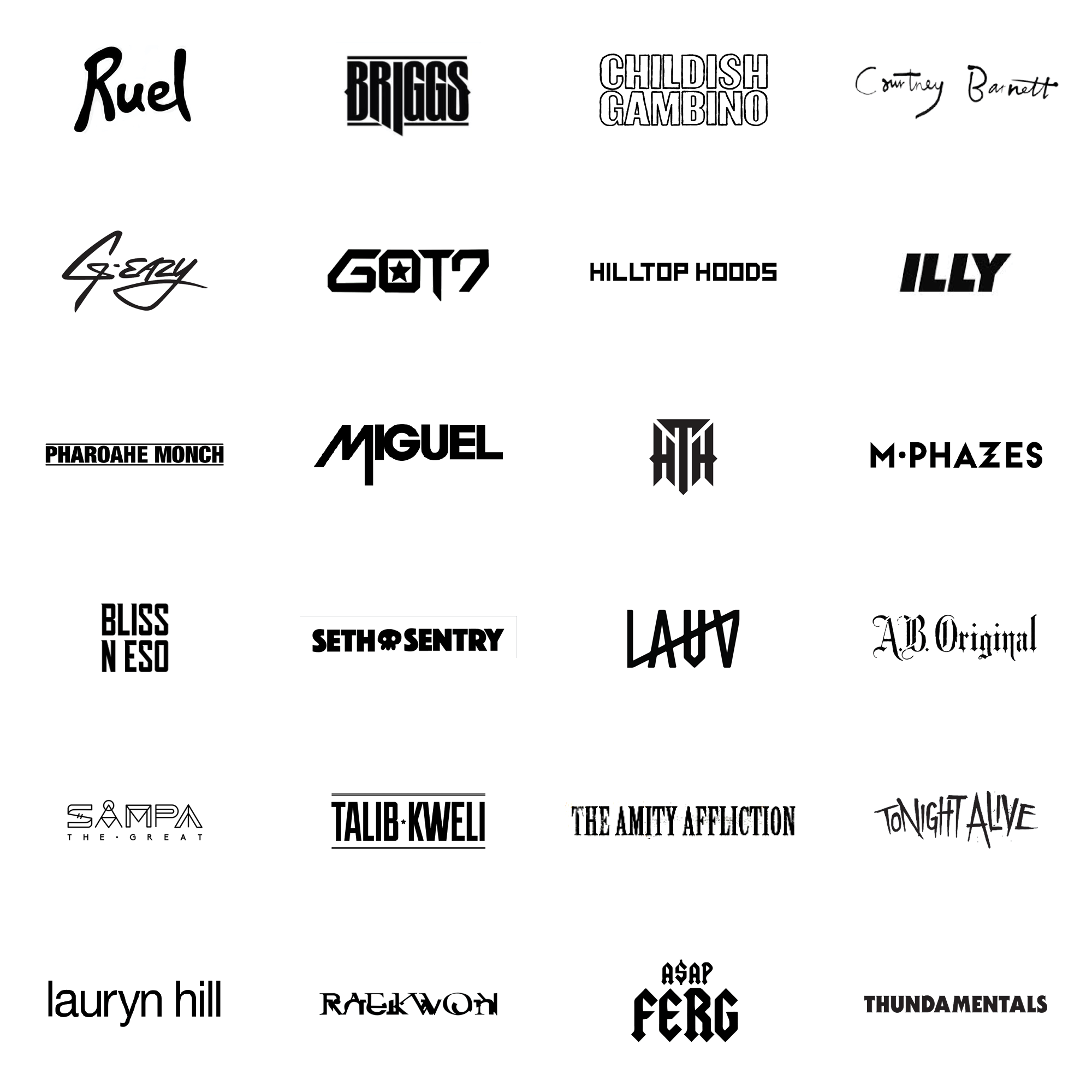 Artists I've worked with
Above are just a few of the major artists I've worked with. I've also worked with: Nai Palm, Daniel Merriweather, Diafrix, DJ Neil Amstrong, Louie Knuxx, N'Fa Jones, Remi & Sensible J, Owl Eyes, The Twoks, Urthboy, Horrorshow, 360, 1200 Techniques, All Day, A-Love, Bam Bam, Drapht, Dylan Joel, The Herd, Spit Syndicate, Jackie Onassis, Resin Dogs, Grey Ghost, Hau Latukefu, Joyride, L-Fresh the Lion, Mantra, Omar Musa, Luka Lesson, Oddisee , Pez, Salt N Peppa, Sietta, Taku, The Jacksons, Birdz, Cam Bluff, Chela, Dizzy Wright, DJ MO Beatz , Jimblah, Kerser, Kween G, Mafia, Phrase, Funkoars, Maya Jupiter, Thundamentals, Tkay Maidza, Airling, Banoffee, Claire Bowditch, D.O.C, Jo Slyme, JOY, Karina (High Tension), Meg Mac, Mike Waters, YG, Adrian Eagle, Ecca Vandal, Kaiit, George Maple, Ella Hooper, Emma Donovan, Jarryd James, Kate Ceberano, Kasey Chambers, Killing Heidi, Kira Peru, Tina Arena, Mama Kin, Ngaiire, Nina Las Vegas, Montaigne, Mia Dyson, Renee Gyer, Vikka & Linda Bull, Alex Lahey, Ali Bater, Alice Ivy, Camp Cope, Citizen Kaye, Clairy Brown, Deborah Conway, Kati Noonan, Gretta Ray, Haarlo, Lady Leshurr, Lanks, Nkechi, Okeyno, The Wolfe Brothers, WIlsn, Xani, Woodes, Tom Thum, Angie McMahon, Batts, Darren Middleton, Luke Elliot, Kian, Sam Sparro, Thando, The Cat Empire, Endless Heights, Bonnie Anderson, The Vanns, Thandi Phoenix, Ziggy Alberts, Aishwarya, Aimee Lotus, Jenna McDougal, Essie Holt, Jaydean, Lara Andallo, Mai Sisters, Mammal, Cosmos Midnight, Ocean Grove, Woodlock, Vaudeville Smash, Marlo, Dj Horizon, San Joseph, Teddy Creme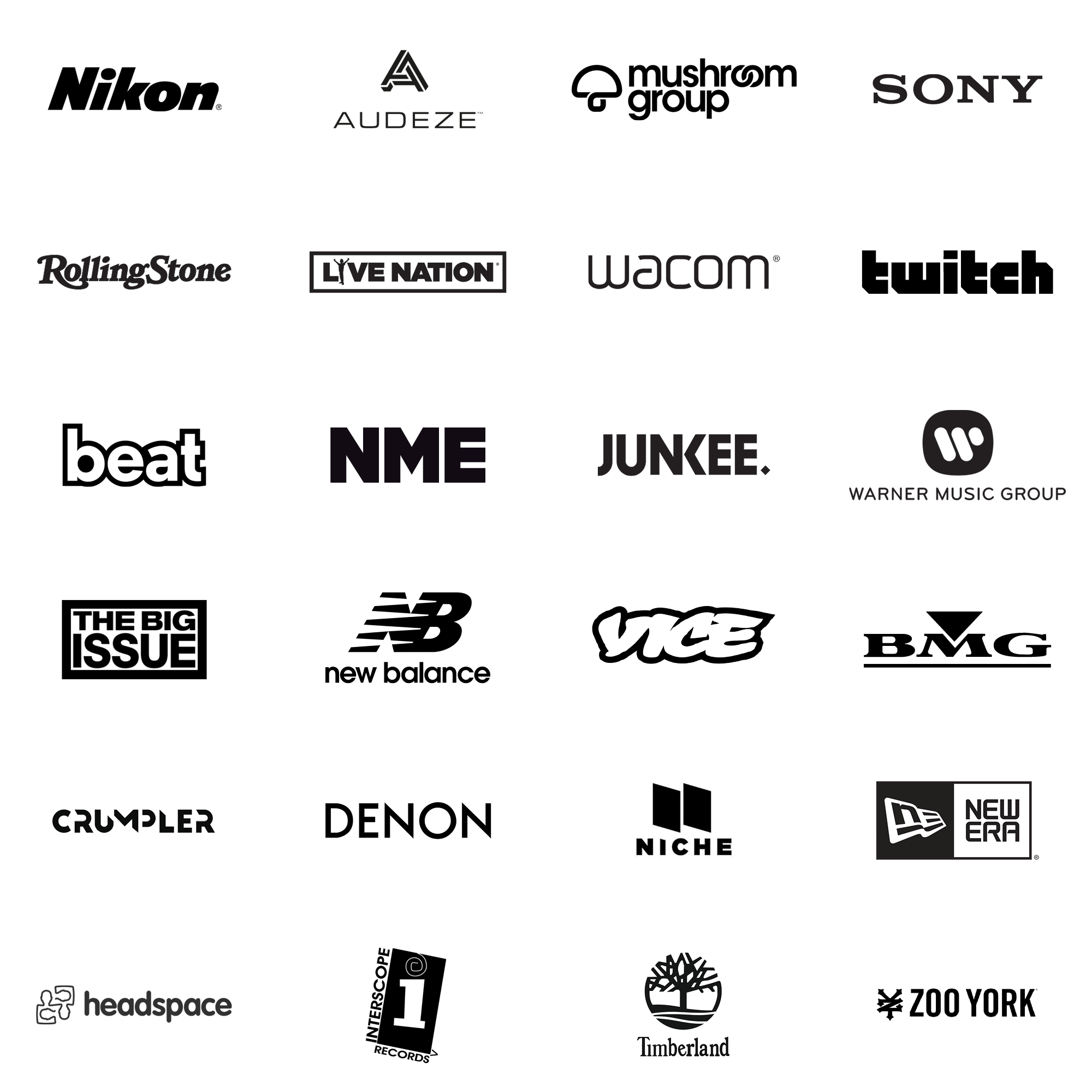 Companies I've worked with
Above are just a few of the major companies I've worked with. I've also worked with: Pause Festival, Acclaim Magazine, BMG Modelling agency, Carbon Festival, Collecting Pretty Boys, Girls That Rock, G-Shock, Come Together Festival, Sprung Festival, Troma Tequilla, AWME, Santa Cruz, Step off, 3rd Chapter, Fed Square, Funk Volume, Elect Footwear, Running With Scissors, Sugar Mountain Festival, Visible Arts, YEN, Big Sound, RMIT, Ability Festival, Blues on Broadbeach, Corner Hotel, Elefant Trakks, White Night & AU Review

This project has been assisted by the Australian Government through the Australia Council, its arts funding and advisory body.