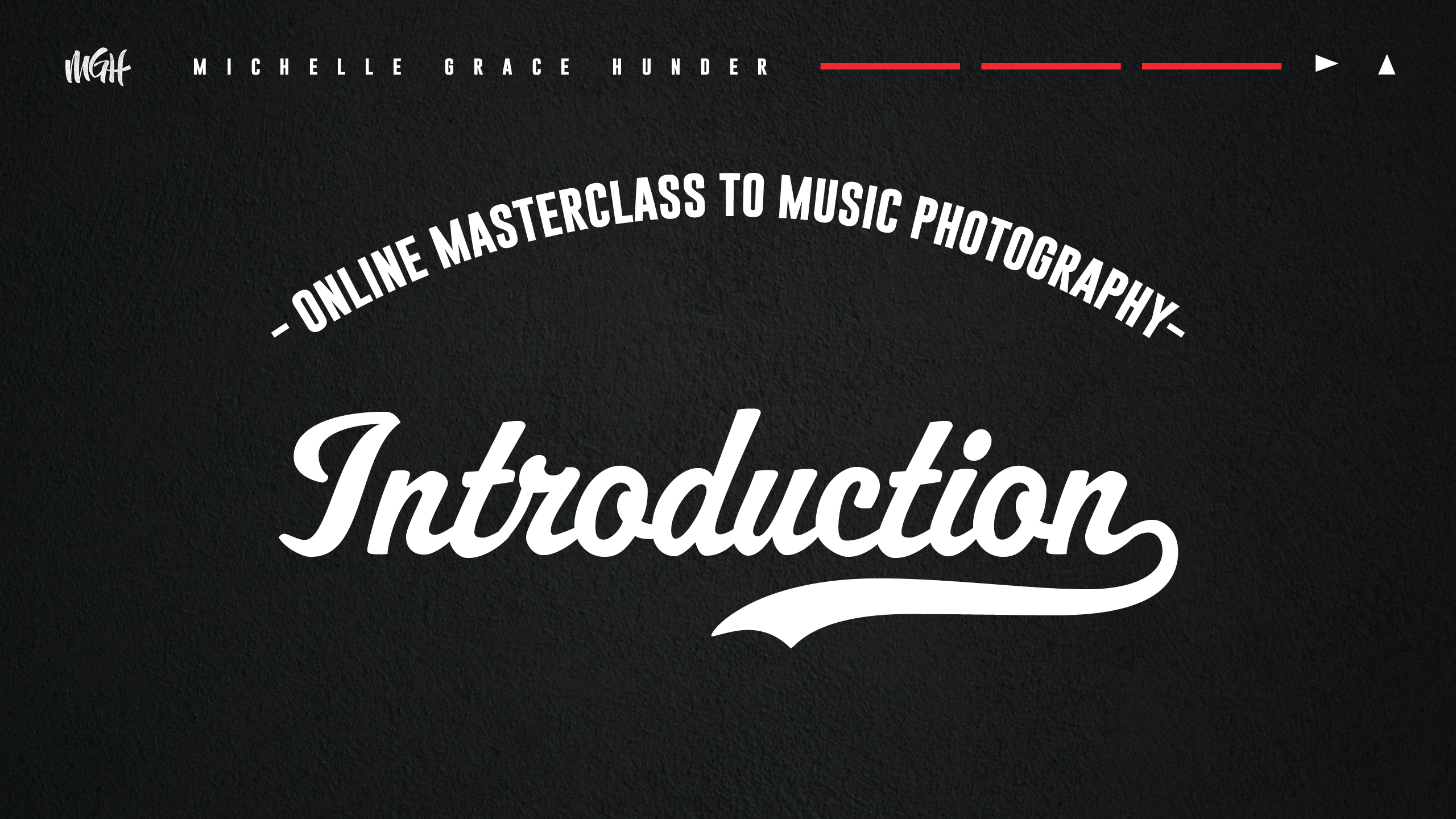 Introduction
So you want to be a music photographer? Get to know a bit about Michelle, how to set goals and what it takes to be a resilient music photographer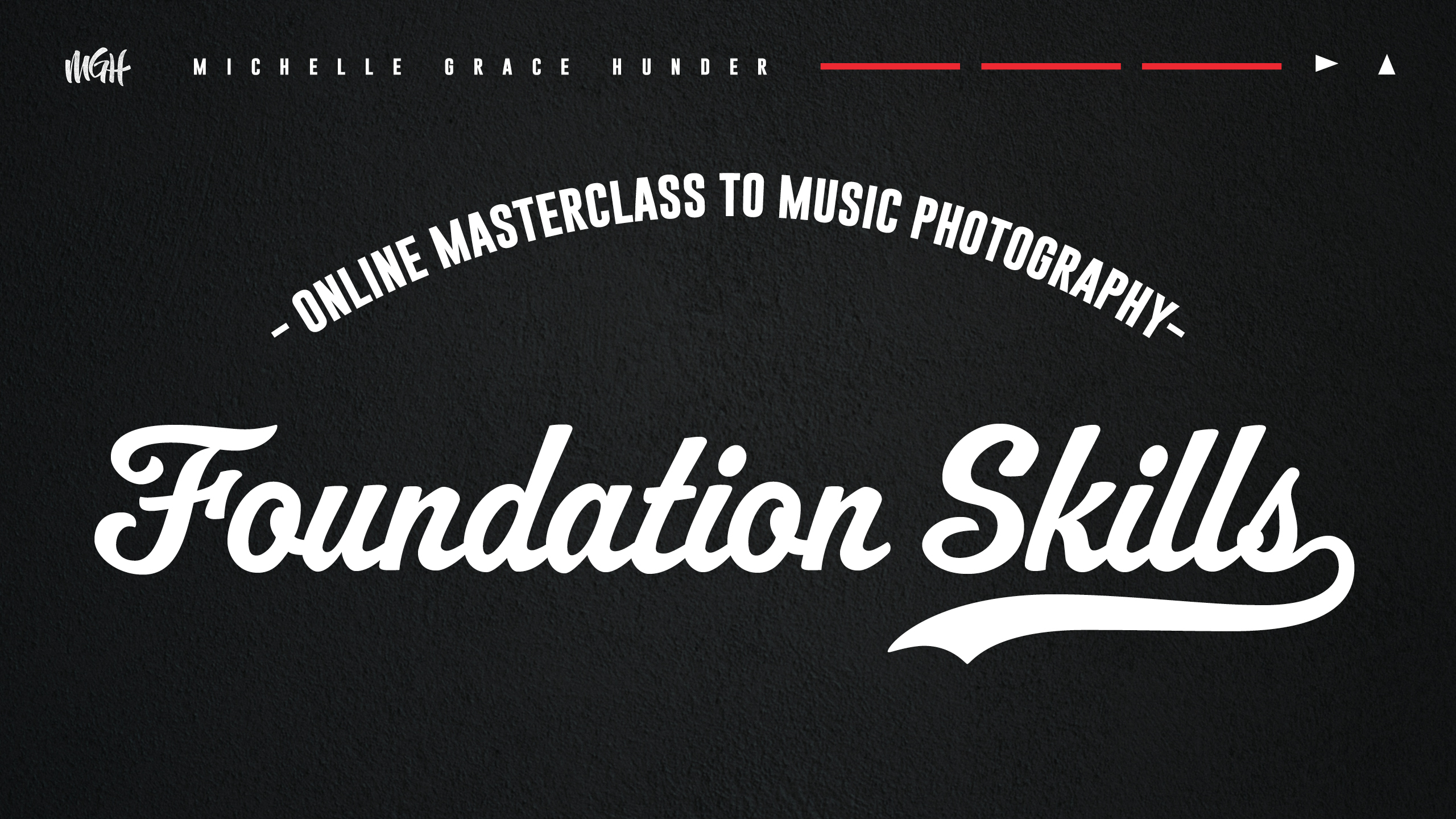 Foundation Skills
Just getting started? Get to know your gear and learn how to use our shutter, aperture and iso.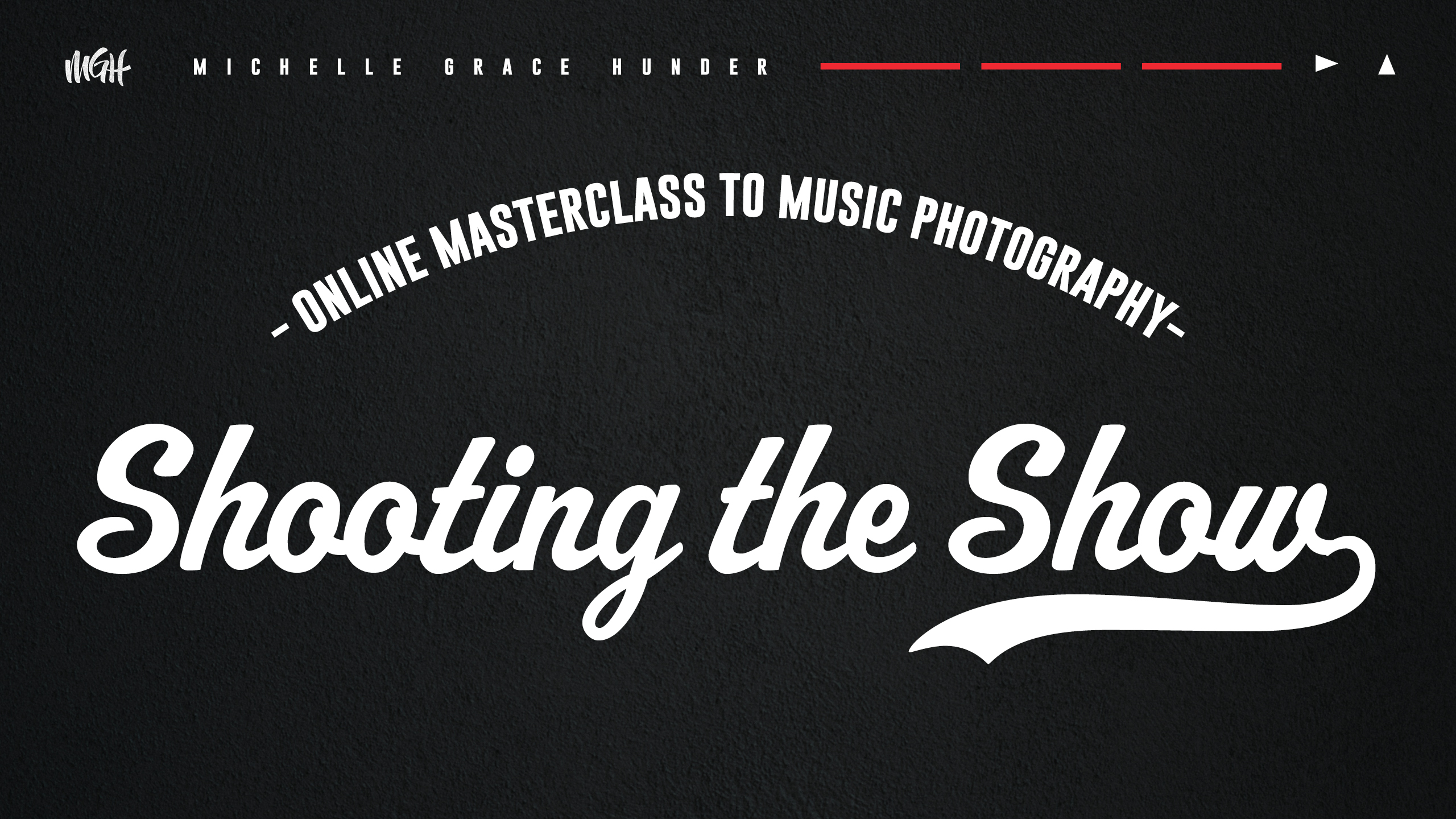 Shooting the Show
Learn how to approach bands & venues, what gear you should have and general show etiquette.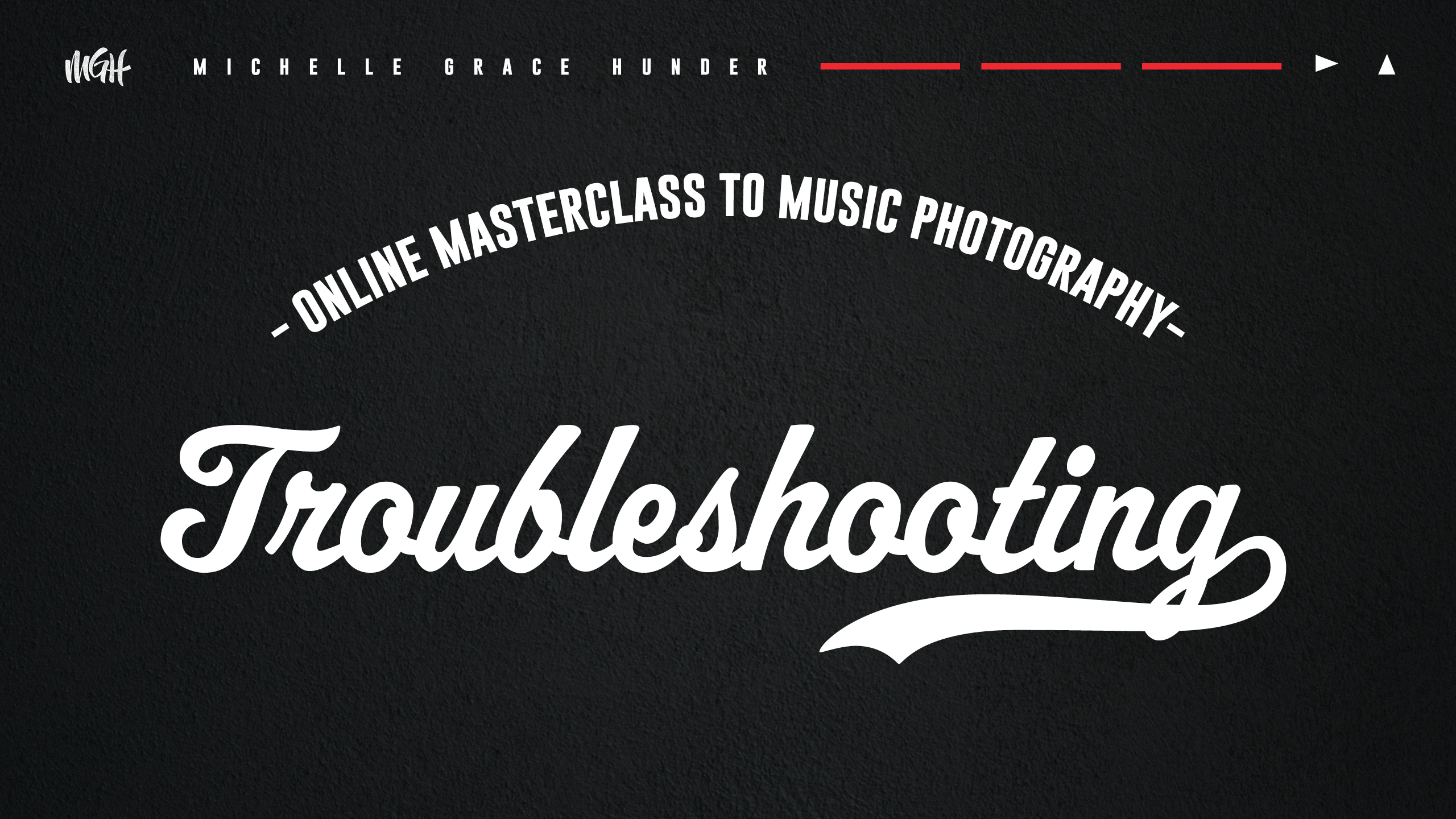 Troubleshooting
Learn the common problems and how to solve them, how to navigate shitty lighting and what to do if there is no pit.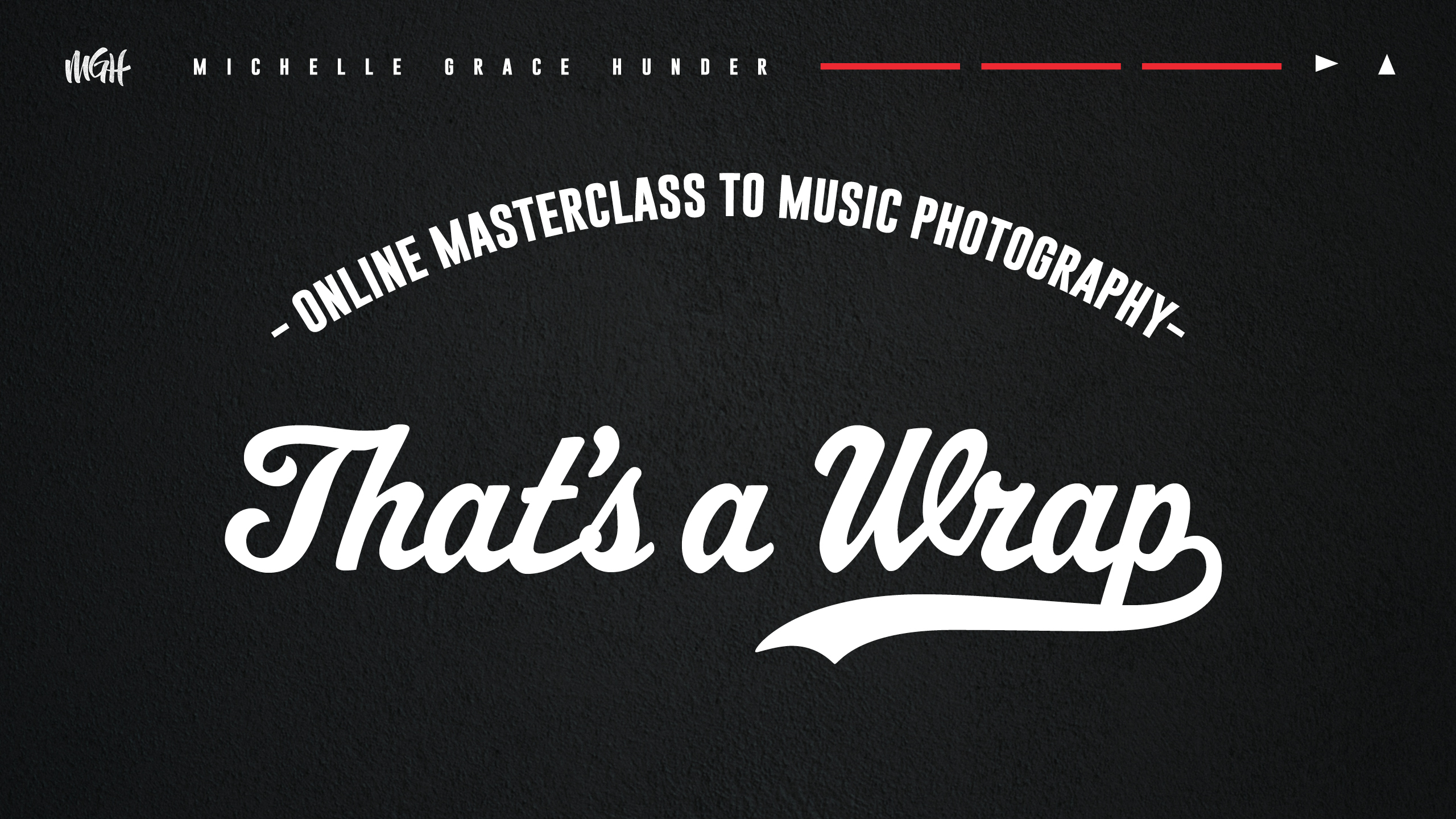 That's a wrap
It's the end of the course, but come join our community!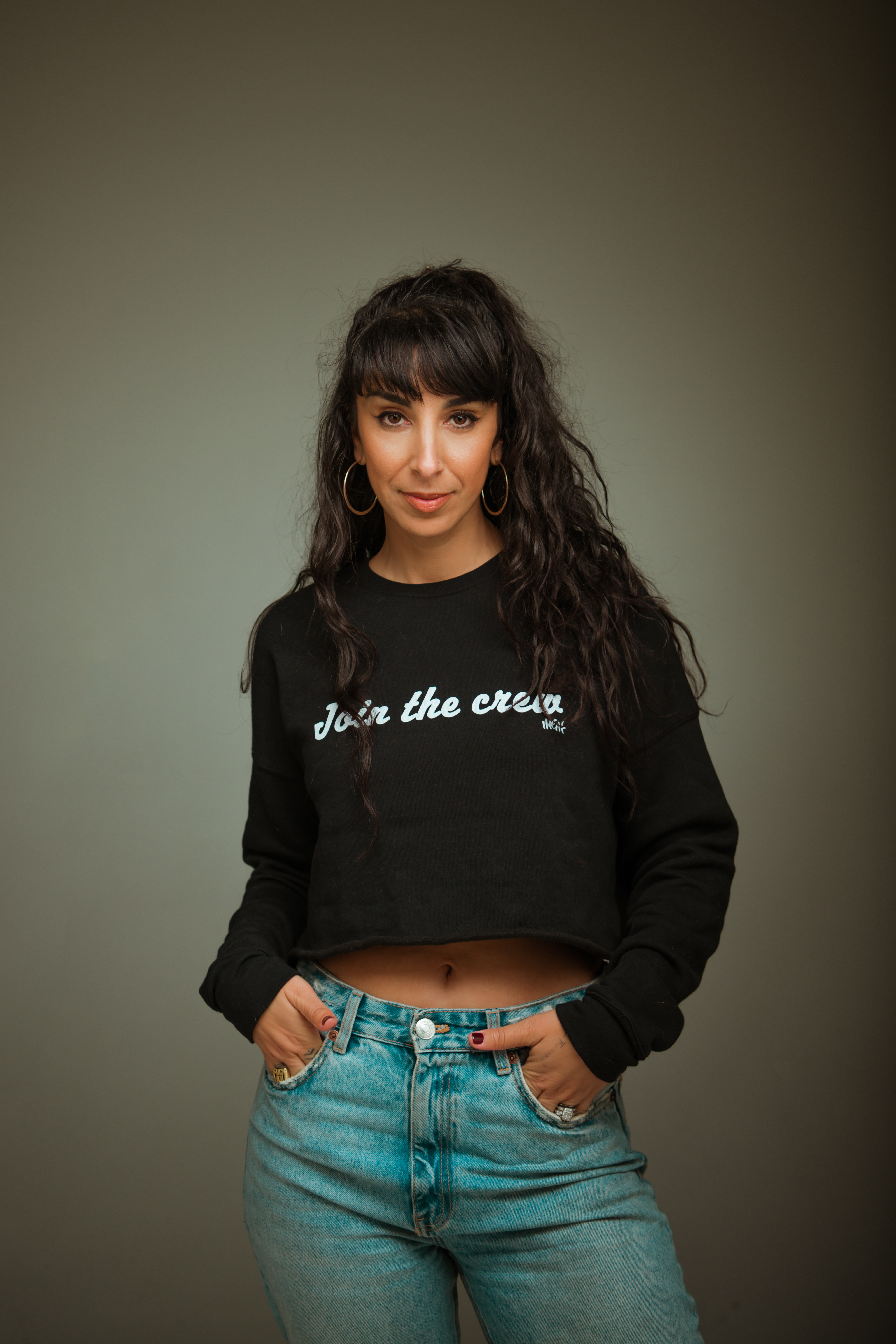 About Michelle Grace Hunder
With a decade of experience, Michelle Grace Hunder has two separate portrait series in the National Sound and Film Archive of Australia and is considered one of the most revered Australian Music Photographers.
Shooting for artists like Lauryn Hill, Miguel, Jhene Aiko, Childish Gambino, Mark Ronson, A$AP FERG, Pharoahe Monch, Tonight Alive, The Faim, & Lauv as well as record labels Sony, Interscope, BMG, Warner Music and regularly shooting for Live Nation.
She has also worked for brands such as New Balance, Zoo York, Crumpler, Timberland and published in Rolling Stone, NME, Junkee, Beat Magazine and The Big Issue.
Michelle has been an official Nikon Z Creator since April 2020, and part of the creative team for Australian artist Ruel since 2017.
Michelle regularly shoots artists press shots, album covers and live music shows for International and Australian artists, and has been invited as the official tour photographer for Ruel, Seth Sentry and Illy.
Also producing the ground breaking full length documentary of "Her Sound, Her Story" which premiered with huge industry acclaim in May of 2018, along with shooting over 80 artist portraits of women in Australian music for this project.
Michelle is one of Australia's only Twitch photography streamers, and has a weekly podcast on the life of the freelance creative called "You're Killing It!"
This project has been assisted by the Australian Government through the Australia Council, its arts funding and advisory body.